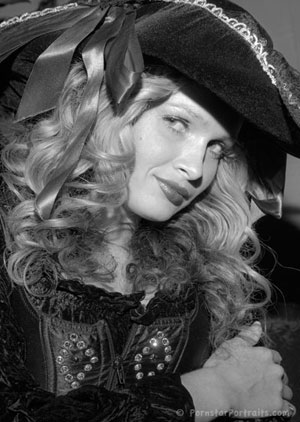 Speaking of India, what was it like to have sex with India using a power tool?
Prinzzess – I did that in my personal life. Well I think we filmed it ourselves actually but I don't think anyone has even seen it. It is on my personal camera. She came like four times in 10 minutes while I used one of those fuck saws on her. That was crazy and then she used the toy on me and I was like "the fuck saw is too much to use on me". I don't like it rough. I can get rough when I am in the mood but not "fucking rough".
What is your favorite sex toy?
Prinzzess – I have two. The bunny rabbits and the Doc Johnson Mini Bullet. The mini bullets are awesome because I can easily use it on my clit while I am in diferent positions and doing things with my hands.
Your YouTube Channel lists a lot of Taylor Swift videos on it, what is up with that?
Prinzzess – Really? I did not know that. I think those are videos I marked on my iPhone as wanting to see later. I did not know people could see what is on my favorites list.
What is it about the Golden Coral buffet?
Prinzzess – I love buffet's. I like sampleing a lot of different foods. I don't like to just take one dinner plate. I like having six dinners.
What is up with being called "Prinzzess Felicity Jade" now?
Prinzzess – I have always been "Prinzzess". I did change the spelling to make it easier to recognize but I have always been Prinzzess. For some reason people keep adding to my name. When I saw someone refered to me as "Prinzzess Sahara" I tried to take it over for about a week and then I realized someone already owned the web site. So I said "screw that" and went back to just using Prinzzess. Then someone added "Sasha" and a few others somewhere. So I finally got tired of people making up names just to market off them so I came up with the "Felicity Jade" part using Prinzzess as a title. I bought the web site and copyrighted it so now maybe the additions will FINALLY stop.
Why Girlfriends Films?
Prinzzess – I love working with them. It is way for me to know what work I am getting. I can line up what girls I want to work with ahead of time. I can put a request in if I want to work with someone. I don't have to be working with a bunch of different prodcuers and get used to them. Plus having people trying to talk me into doing boys all the time. Anyone who has worked with me knows not to push me but when you are on a new set people are always like "when are you going to do boys?"
What is your favorite scene / movie that you have done so far for them?
Prinzzess – I have a couple out with India Summer I really like. Lesbian Legal #1 has a hot scene with me and India. The one with Alyssa Reese which is Women Seeking Women 56.
Girlfriends Films has won a lot of awards for their portrayal of lesbian sex. Why do you think their movies are considered so special?
Prinzzess – They make it VERY realistic. They will never hire a girl again who the producer thinks is faking it. If they are faking it they are going to have to be damn good at it. I can also tell them if they are into it or not. Because you can tell by the sounds they make when I go down on a girl if she is really into it or not.
Tell me about Prinzzess.com.
Prinzzess – That is my personal web site. Right now it is not functioning The pages are up and you can do the "tour" but people can not log in. I have been saying this for a while now but I am getting it redone and it will hopefully be up again soon.
What do you have comeing out that you want people to look out for?
Prinzzess – I have a whole list. I currently working on a new series with me and India Summer but we are not putting out any information about that just yet. It is still in the planning stages. Feature Tour has me at Godfather II in Louisville, KY October 28th, 29th, and 30th. Then in November I will be at the eXXXotica Expo in New York with Girlfriends Films. After that I will be in Wisconsin for about two weeks. I don't remember the club names right now but keep an eye on my twitter updates and I will let you know.
Get Prinzzess' Films @