Lupe Fuentes is Super Pooosey
For Immediate Release: October 7, 2010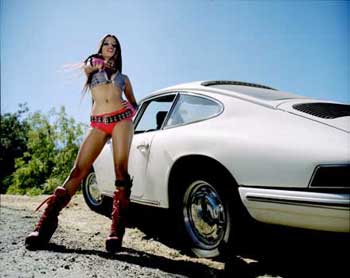 Somewhere between Quentin Tarantino and Russ Meyer is Maro Villa, the genius behind SUPER PUSSY, or SUPER POOOSEY as Lupe Fuentes says, click the goddamn link and laugh your ass off!
This video has 60,000 views in only 8 days, AMAZING, look for a feature release in theaters early 2011!!!
but the question we all want to ask is.. WHAT IS IN THE CASE??
For more on "Little" Lupe Fuentes, check out www.ilovelupe.com

http://www.youtube.com/watch?v=qtC5D7OCZWA
Currently the newest Wicked Pictures contract star, and one of the top selling Fleshlight Girls for the largest selling male sex toy in the world, Lupe is using her success and prowess to enhance her brand and deliver the sexiest adult experiences for her fans and audience worldwide. Lupe is proud to be partners with Webquest and the Cold Hard Cash affiliate program. For her new official site, ilovelupe.com, Lupe is shooting around the clock, creating the best HD content for her fans and BUILDING ON HER ONLINE STAR POWER!. Already, Lupe has about ten times more content than the previous website, and this is just the beginning. Lupe continues her "Lupe Live" series this weekly with a 2 hour hardcore web chat co starring the hottest performers and freshest stars in the business today.... available totally free for ilovelupe.com members. The live chat is also available by the minute, all night long at streamate.com or go to lupefuentes.cammodels.com. Lupe is a regular on the world famous Howard Stern show and her new mainstream movie trailer "Super Pooosey" can be seen here http://www.youtube.com/watch?v=qtC5D7OCZ. Look for lupe on magazine covers or coming to your town with one of her super sexy Feature dancing engagements, Her complete schedule of personal appearances is also available at ilovelupe.com
For more information on Lupe Fuentes, please visit: www.ilovelupe.com or www.lupelive.com.
To book Lupe, please email info@sinnergyentertainment.com

Management for Lupe Fuentes: Evan@ilovelupe.com
About Lupe Fuentes:
The Owner and President of Lupe Fuentes Productions and Wicked Contract Star, this 4'9" Latina dynamo is a classically trained ballerina, competed in synchronized swimming and studied a plethora of styles of dance while growing up in Madrid, Spain. Lupe has always had a deep appreciation of the human form. She began her modeling and acting career simultaneously in high school and became an instant success landing placements in Spanish teen fashion campaigns, Billboards and pop culture magazines, and Spanish mainstream film, resulting in the "Lupe Fuentes Phenomenon" with her secret desire to show the world her body. The adult publications soon reached out to her and she responded immediately, leading the foray into the adult entertainment side of the industry. Lupe can be seen on the upcoming cover of American Curves Magazine, distributed nationwide in Wal-Mart and newsstands everywhere. Check out Lupe's blog at lupeblog.com and check out her column "Ask Lupe" at Complex.com. Lupe has already made 2 incredible appearances on the nationally acclaimed Howard Stern Radio Show on XM/Sirius Radio, was named Model of the Month at Rapindustry.com for the month of June, and was also named Miss XFANZ Summer 2010. The contest was held at the Hard Rock Hotel in Las Vegas, Nevada, during the 2010 XFANZ Expo, where she was also awarded Latina Star of the Year. In an exclusive arrangement with Wicked Pictures, the sensual adult performer and mainstream crossover personality will be starring in four movies over the next twelve months is joining the ranks of the company's award-winning Wicked Girls. Now, the fans have spoken, giving Lupe the Favorite New Starlet Award at the 2010 F.A.M.E. Awards, held in Los Angeles.
Press/Media contact: Brian S. Gross | BSG PR | 818.340.4422 | brian@bsgpr.com | Twitter: @bsgpr